Psoriasis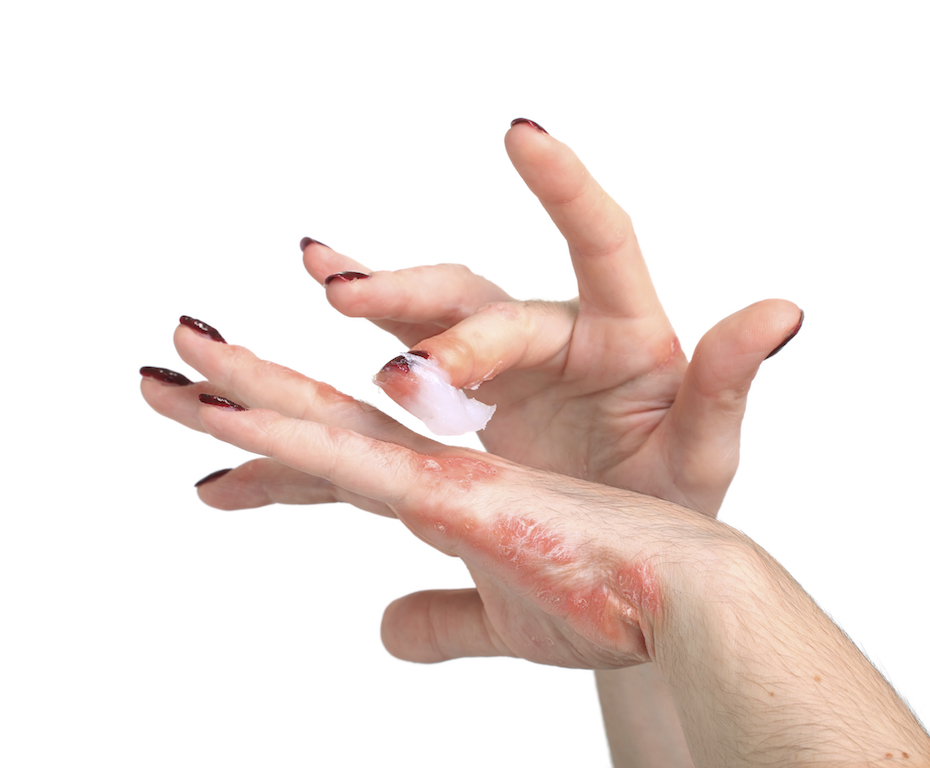 Psoriasis is a common, immune-mediated dermatitis. It often affects the arms and legs but can be seen in the scalp, nails and genital skin. Sometimes only soles/palms are involved with extreme thickening. It is a condition that can be chronic and reoccurring but there are revolutionary new treatments now available that can totally clear psoriasis (biologic therapy).
Other treatments may include
Compounded prescription creams
Oral medications
Phototherapy (narrowband UVB/UVA light)
Injectable medications
Dr Portia Millar has medically safe "top of the range" phototherapy cabinets for treatment of the whole body as well as hands and feet.
All light treatments are quick (less than 10 minutes) and are bulk-billed.
More information can be found at: