Laser Treatments
Erbium Laser
Emerge Laser
BBL (Sciton)
DOT Therapy Fractional Laser
Erbium Laser

Erbium laser (wavelength 2940nm) removes the surface layers of the skin by absorbing water from the cells. There is less damage to the surrounding tissues than CO2 laser. This allows the chest and neck to be treated also. The low damage to the surrounding deep structures also translates to a lower incidence of complications and a faster healing time.
The erbium laser improves fine lines under the eyes and on the upper lip. Also large brown age spots and wary keratoses disappear. The laser also safely removes acne scars and deep pits along with flattening limbs and bumps along the nose.
BBL (Sciton)
BBL is an innovative medical grade light therapy targeting unwanted brown pigment in the upper layers and red pigment in the deeper layers. It effectively reduces signs of sun damage and ageing.
BBL benefits include:
No downtime - patients resume normal activities immediately
Long-lasting results - studies include patients treated 10 years ago still with improvement
Fast treatment - 45 minutes
Effective on all areas - face, chest, neck, arms and hands
Read more on BBL Sciton here
Emerge Fractional Laser
Emerge diode laser (wavelength 1410nm) uses laser energy microbes to create areas of affected tissuee that extend through the epidermis to the dermis. The body's natural healing process creates new healthy tissues to replace these areas of affected tissue resulting in a younger healthier looking skin.
Most treatments last no more than an hour. Treatments are well tolerated with very little discomfort and no downtime.
Emerge improves the appearance of:
Age spots
Sun damage
Skin tone and texture
Large pores
Wrinkles
Acne scars
Surgical scars
Stretch marks
Read more about Emerge Fractional Laser here
DOT Therapy Fractional Laser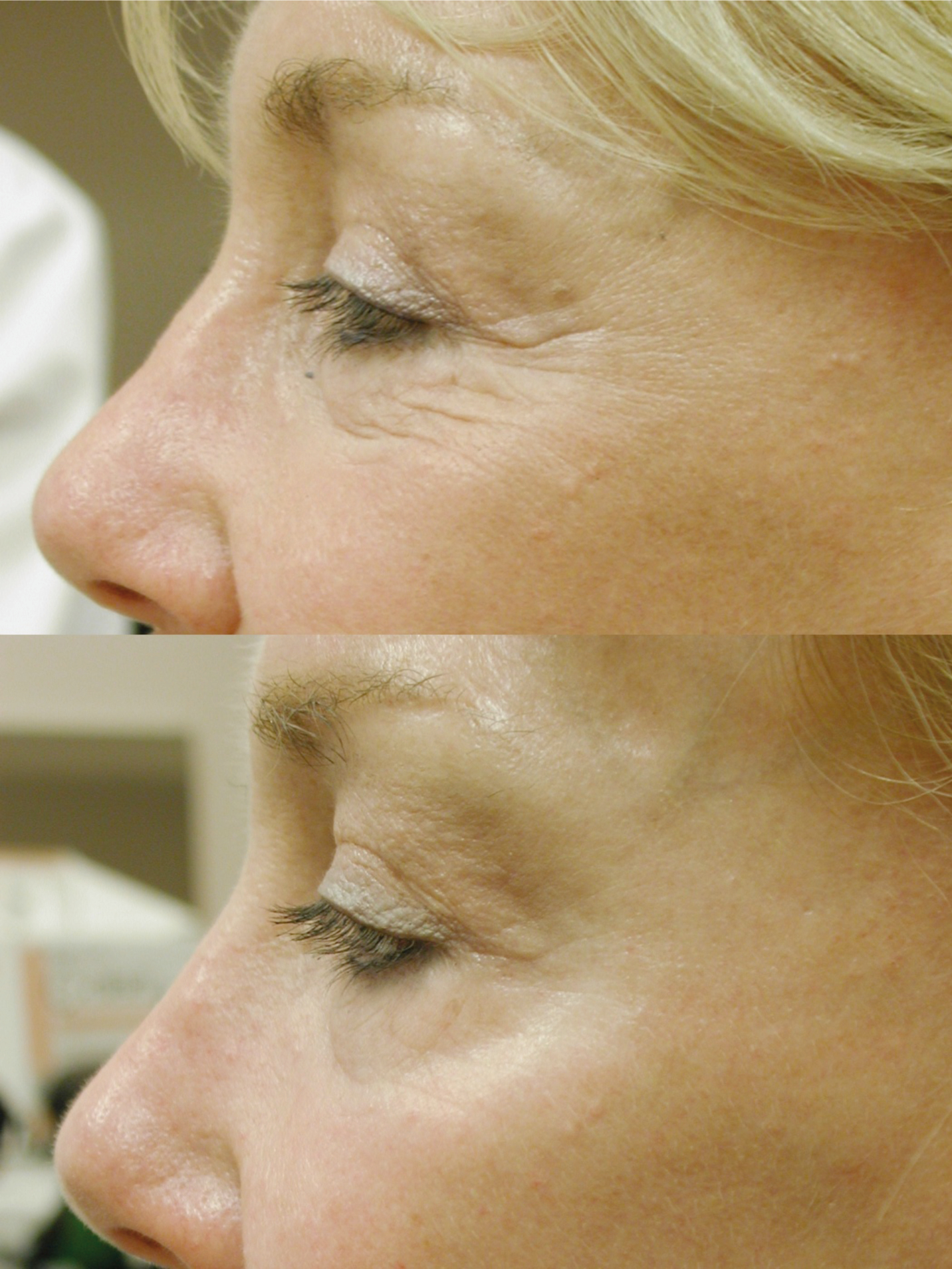 Skin resurfacing and wrinkle reduction treatments are now even better. It just takes a little of your time to look years younger.
Reduce the appearance of wrinkles with minimum downtime, treat small and large acne scars, or pigmentation marks on areas such as your hands, face and neck. The SmartXide2 RF DOT Therapy fractional laser features unique European-designed technology that simultaneously delivers laser and radio frequency therapy (RF). The addition of RF therapy assists tightening and reduces the recovery time after treatment.
DOT Therapy reduces downtime associated with traditional laser skin resurfacing from weeks to days. DOT therapy uses hundred of tiny pillars of laser energy to penetrate the skin and stimulate the body's natural collagen production, which results in smoothing the appearance of fine lines and wrinkles, scarring and other skin irregularities.
| | |
| --- | --- |
| Before DOT Therapy | After One Session of DOT Therapy |